This high school summer programs blog post is the first in our ongoing guest series, Seniors Stories. We asked high school seniors who recently went through the college application process to share their experiences and achievements that earned them admittance at the top colleges in the U.S..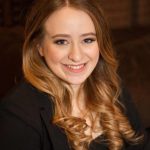 Carlee Goldberg is a senior from Florida and has been accepted to University of Pennsylvania, Cornell University, Duke University, Georgetown University, Vanderbilt University, Johns Hopkins University, University of Notre Dame, McGill University, College of William & Mary, and University of Florida. She has also been honored by US Senate Youth Program, Coca-Cola Scholarship, Bank of America Student Leader, Elk MVP National Semi-Finalist, Ford Salute to Education Scholar, and Comcast Leaders & Achievers Award. Carlee will be attending Duke as an A.B. Duke Scholar double majoring in political science and public policy. She will be sharing her experiences in Junior State of America. 
Summer programs exist in that grey area of academic and extracurricular spheres. Since it isn't required during the school year or as an extracurricular activity, there was little guidance for how to approach summer programs and whether to attend. Having been through the process and agonized over the options, I wanted to share my experiences and learnings – how I found and applied to my first summer program, how it helped me narrow down my interests and informed my field of study I will be pursuing in college next year, and how it has benefited my academic and personal development. And my biggest piece of advice for students: start exploring summer programs early.
Are Summer Programs Right For You
Before I dive into my high school summer program experiences, I want to caveat that academic summer programs are not for everyone, nor will they be the make or break moment of your future. Most summer programs are very expensive and may be cost prohibitive. Attending one will not guaranteed your admittance to a top school or be the only path to being successfully academically or personally.
If you do have the opportunity and means to attend, the experiences you gain from them, especially if you take full advantage of the programs, are well worth it.
For me, I grew up attending the typical summer camps with a lake and a cabin. My parents firmly believed summer should be the time to be a kid, not a student. Looking back, they really did help me enjoy my school vacation and building social skills with others. But when I entered into 8th grade, I became nervous.
As an 8th grader, high school became very real. In middle school, it is very easy to go with the flow and do what everyone else was doing. But as it wound down, we started hearing more and more about the need to "stand out" from the rest of the students in high school. Even at that age, I knew my heart was set on attending one of the best universities in the future, and so it became doubly important for me to do something different. What I ended up with was a program that not only captured my interests and introduced me to new ones, but actually taught me how to balance an immense workload and analyze college-level texts and assignments. More on that later.
If you are on the brink of considering academic summer programs, I would encourage you to go for it. In the worst case scenario, you come out of it stressed and confident you do not want to go into that field of study (at least now you know). But in the best case scenario, you emerge with not only clarity for the field you want to pursue, but also a strong support network and an inspiring and impactful summer experience.
Here were some of my goals going in and what I experienced:
Exploring or narrowing your interests or areas of study – I knew I loved politics and wanted to learn more. Freshman scholars gave me exposure to and a specific focus on the juvenile justice system
Making connections and friendships with peers, faculty, and professions with similar interests – My program worked with an organization called ICivics that runs a website to teach students about governing. They hosted a guest speaker and after I introduced myself, I asked for and received an internship (at 14-years-old)! My roommate of my first program also hosted me 2 years later when I wanted to intern out of state
Personal and academic development – Prior to the summer program, I had never once formally debated nor had the opportunity to be a public speaker. In this program I learned not only how to do both, but also how to write better essays and understand harder text and most importantly how to feel confident asking questions to teachers and guest speakers. Believe me, by the time you reach high school, the ability and initiative to ask hard or interesting questions immediately sets you apart from the rest of your classmates. It is also a skill that almost no one realizes they need
The benefits of academic summer program isn't just the program content itself but also what you do with it. You can take a summer academic opportunity and make it into something that truly helps you for the future.
How to Find a Summer Program
I don't want to downplay the process and pretend it wasn't difficult or daunting. I was young, and I wasn't sure what I wanted to pursue. Trying to find a program that not only matched my interests but would help me develop the right skills/advantages was definitely challenging to say the least. And despite the numerous opportunities available in high school, as an 8th grader, no one could tell me how to start then. Almost no one in my middle school knew what an academic summer program was, much less where to find one. For me, I got extremely lucky. My brother, a sophomore in high school, received a newsletter about a political summer program that he wasn't interested in. I was. I used this program and the internet to start my search.
Through my experience, there are two major factors to consider when looking at attending an academic or career oriented summer program. First, do your research and do it DURING the school year. Many of these programs require some form of application and registration with deadlines in late winter/early spring, so do not expect to finish school in May and then find a program to attend. Secondly, when you begin delving into the world of academic or career oriented programs, you will undoubtedly find you need to set time aside to research, as they range in everything from courses to rigor. Find one that matches your interests and then other factors such as course credit and inclusion in your transcript.
There are numerous sources you can go to find these types of programs, with the most common being a google search. However, other sources include your guidance counselor/college advisor, other high achieving student in your high school (odds are they've done at least 1 summer program), and online resources like Peerlift. Here is the process I went through (keep in mind this has to be refined to what you are looking for):
Figure out what areas you're interested in – I loved politics so I chose to do a program centered around that. But programs exist in literally every field and every subject
Start search – I Googled "political summer programs for middle/high school students"
Build list of programs – After browsing through the 10 or so pages that appeared (around 100 separate opportunities), I created a google spreadsheet with the name, cost, dates, and types of courses offered
Research further – I did additional research on programs and started the process of elimination based on my personal criteria
Get in touch – Once you've narrowed it down, call the program team. Often they can answer any questions you have or help address any concerns or challenges. They can also help connect you to a previous student who can give you a firsthand account of their time in the program
Selecting and Applying to a Summer Program
My first summer program was with the Junior State of America, and organization that fights student apathy in politics through civics. During the summer, they host programs at top-leading universities, including Stanford,  Princeton, and Georgetown. Each program consisted of a politics course (e.g. AP US Government, Constitutional Law, or International Relations) and a debate course.
There are a number of factors I considered when I selected the Junior State of America summer program. Here are the ones I think deserve special consideration.
Do you want your course to be graded?
Certain programs offer AP/College credit for your classes. I personally loved doing this as it allowed me to take classes I wanted to take but were not offered during the school year. However, I know other students who feel pressured and stressed when grades are added to the mix.
How much independence do you want?
All of these summer programs offer a certain level of independence from your school life. Often you will decide how much time to spend studying/doing work and many of the activities you want to do outside of class. For Junior State of America, I was almost completely on my own – I could decide when and where I wanted to eat/work and had no requirements other than going to class. In that situation you quickly learn time-management, but many programs differ on the amount of independence they grant to students and may offer more structured sessions.
What areas of interest do you want to explore?
Some programs focus on one class or area for the entirety of the program, while others allow you to explore multiple classes/options. Choose which one better suits you. I'm someone who can spend hours on one topic if I'm interested in it, while I know others who need to spend their time on a breadth of topics. For Junior State of America, while I had always loved history and politics, it was a leap of faith to take a 3-week intensive course centered only on government and debate as I didn't have any experience in debate or advanced government courses.
In addition to the numerous programs available, many of the opportunities vary by what year in school you are in. Here are some facts to keep on mind:
Middle School to Freshman Summers
This is the most limited in terms of summer programs available to students. Duke TIP and Hopkins CTY are the most well-known and offer a diverse range of courses, and other programs such as JSA Freshman Scholars exist as well. For Junior State of America, as a 14-year old, I was only eligible for their Freshman Scholars Program at Princeton.
Be very careful in deciding when to attend a summer program during these years. These programs are most beneficial when the student is both interested in the information and in the mindset to learn. Don't try to rush it to give you an advantage when you're not ready as it will only end up costing you effort and money without reward.
Freshman to Sophomore Summer
This is the summer when many more programs become available to students, including summer programs run by colleges. Take the opportunity to explore and refine your interests and find a program that both helps and fascinates you.
Sophomore to Junior Summer
The prior few summers were about building your foundation in your experience, skills, and resume. As junior year looms, now is the time to begin prepping for exams as well as continuing your refinement of topic areas you are interested in. Starting in this year, more exclusive and prestigious programs become available to you (e.g. The TASP summer program). These programs are often fully-paid for, however in order to be accepted, your application including your writing skills, accolades, and grades, must show high levels of achievement. Keep that in mind as you plan your underclassmen years.
Junior to Senior Summer
This is your final year before college, meaning now is the perfect time to both work on college applications as well as visit schools you are interested in. As seniors, this is also when the most number of summer opportunities are available to you. Colleges often host fully-paid programs for high-achieving students, and state and national programs (such as Girls/Boys State) are open only to incoming seniors.
Applying to Summer Programs
My age at the time meant the program was also my first major application process, which required essays and recommendation letters.
Having never had to complete either before, it led to a lot of trial and error. I had to introduce myself to the registrar to receive a copy of my transcripts and learn how to ask (and remind) my teachers to send in a recommendation on my behalf. I also had to work with my English teacher to write and revise application essays. The overall process took me around a month (another reason to start early!), but ended up becoming instrumental in my future applications. Because of this experience, I had no problem applying for scholarships and programs starting in my freshman year.
Summer Program Learnings
Junior State of America ended up being one of the most intensive experience of my life. I spent 3 weeks in 6 hour classes with daily tasks, midterms, and finals. I experienced my first public speaking position ever. I pulled my first all-nighter with my roommate to study for our final. And I was given independence to actually live like a college student. Amidst the whirlwind of stress, work, and academics, I came out loving it. You're probably wondering at this point if I'm crazy, and I'm sure it all sounds stressful and frankly, painful. But here's why it changed my whole perspective and high school experience.
Learning to Cope with Intensive Course
After all, what was an AP test at the end of the week to a class where I had a chapter test daily. I was able to not only keep up with work that now challenged me, but also take an additional AP class as a freshman, normally a senior course.
Taking Initiative
We can do more to encourage our underclassmen and younger students to speak up and to take the initiative to create their own opportunities when they don't exist. At Junior State of America, despite the intensity of coursework and my age, I was able to thrive. The course showed me that my AGE WAS NOT AN EXCUSE for not doing something. The biggest misconception students have is that most of our high school opportunities should come in our junior and senior year. THAT IS FALSE. Not only are there amazing programs for youngers students, but prestigious programs for juniors and seniors expect students to have already done amazing things by the point they apply.
Challenging Yourself
After the pace and rigor I went through during my first summer away, I realized that was the level I wanted to hold myself too. I started looking for more opportunities to get involved with politics or challenge myself academically.
Final Advice
I know I've shared a lot of information here about my experiences. Here are some final thoughts I hope will help you in your search for the right summer program.
Start earlier rather than later – Your age, regardless of if you're a high school freshman, a senior, or even middle school, should not dictate your decisions. The excuse I'll do it next year never actually happens. Start as soon as you feel you are ready to ensure you get the most out of what you want to do.
Mix in internships and fun – These programs are amazing, but they are expensive. You don't need to shell out multiple thousands to attend numerous programs. One well-organized and interesting program per summer is enough. While many programs do offer scholarships and financial aid, it can still add up. Mix in your summers with other activities, programs, volunteering, or internships to ensure your summer is fun, productive, and well-used.
Tailor your programs to fit you over time – As you go through each summer, further work to refine your interests and increasingly challenge yourself. Take the program or topic you are interested in and apply it to research you do over the school year or find an internship to work with you. By the end of high school, you should have hopefully found at least 1 or 2 areas of interest to explore as potential majors for college.
Be excited about going – Another major problem I have seen is when parents force their children to attend these types of academic summer programs. While it is helpful for parents to provide their perspective and help students in their decision, it is counterproductive if the student is being forced to attend. While parents have their child's best interests at heart, the student will not actually experience the benefits of the program if they're not interested and engaged.
Pick a topic you love – Finally, when choosing a topic to study over the summer (politics, STEM, journalism, English), pick something that fascinates you.. Though it may appear advantageous to attend a program with a booming industry such as tech, not even tech will help you learn if you're not interested.