This blog post is a part of our ongoing guest series, Seniors Stories. We asked high school seniors who recently went through the college application process to share their experiences and achievements that earned them admittance at the top colleges in the U.S.. Here, Jack shares his experiences building his list of colleges for application season.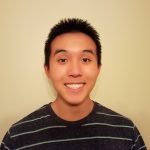 Jack Wu is a senior from Ohio and has been accepted to Vanderbilt University, University of Michigan, Ohio State University, and Case Western Reserve University. Jack will be attending University of Michigan and majoring in chemical engineering in the fall. 
The simple fact is, senior year comes faster than anyone expects, and that means it's finally time to start thinking about college.
The process can be daunting; you may find it difficult to start. True to my character, I procrastinated. Eight tabs open on the computer, not a single one college-related. It wasn't until late August that I began making my list. There were so many choices! Financial aid, co-ops, campus culture; I struggled to weigh the factors, to find what about an institution made it a good fit for me. Looking back, I wished I had started earlier and taken more time to research more schools and build a list of colleges – the greatest asset to an informed decision is time.
To help you with your journey, I'd like to share some insights from my own experiences and some suggestions for building a college list that suits you.
Look Past the Name
Coming from a fairly competitive high school, many students were determined to apply to the most prestigious universities possible. I was no exception. Yet what I realized through researching these schools is that just because a university is extremely highly ranked doesn't mean it will be the best fit for you.
What you want is a place where you will ultimately feel comfortable, both academically and socially. That small school that you've never heard of across the country might be calling your name! It's important to consider factors such as support for your major and how the university suits your personal needs. I would recommend using college match websites to find options that lie beyond the famous names, and to research them to see how they fit you.
Size and Type of School
People have different preferences when it comes to choosing what type of academic environment they are most comfortable in. Private universities are generally smaller with more attention devoted towards each student while public universities are oftentimes larger with many more degree options.
I was initially dead-set on choosing a private university. I had a preconceived notion of being a single face lost in a crowd of thousands at a large public school, and large, impersonal classrooms weren't really my thing. Yet by talking to current students, reading information online, and sitting in on lectures, I realized this wasn't always the case. In the words of many students I talked to, "You can make a big school feel small but you can't make a small school feel big." It's all about finding your niche. Many introductory-level classes are large, but they shrink down as one progresses in their major until the class sizes are comparable in both types of institutions. Though I still preferred a relatively smaller private university, I realized that I would be fine with either.
Choosing between the two is ultimately a personal decision, and many students (including me) choose to apply to a mix of both types when making a list of colleges.
Consider Cost
Financial aid is huge, and it should be a major factor in the admissions process. Many private universities promise to meet full demonstrated financial need, which can make them cheaper than state schools in certain circumstances. As everyone's family has a unique situation, I would advise running the net price calculator on the website of each university, as these can give a general ballpark of what the cost of attendance will be.
The net price calculator is generally found under a school website's financial aid section. They take into account factors like annual family income, the value of family assets, and the number of children. In less than an 30 minutes, you can get a reasonable estimate of what you might expect to pay. When in doubt, I would always recommend giving it a try. Many families who are scared off by the initial price tag of certain schools may go through the net price calculator and find that they would actually pay significantly less.
Another thing to keep in mind is that many schools have a limited number of extremely competitive scholarship programs – from covering the full cost of tuition to even paying the student to attend – that offer additional benefits like mentorship and class scheduling. I'd advise anyone making their list of colleges to search up a list of schools that offer merit scholarships and do some research.
And of course, don't count out your state school! In-state tuition combined with automatic merit scholarships is an excellent option.
Going to college with minimal debt was one of my foremost priorities. The financial aspect of the process ended up playing a huge role in where I decided to apply and eventually commit to; more on this later.
Campus life
What kind of environment do you want to live in for the next four years? Are you spirited or laid-back? Do you prefer a bustling city or a relaxed countryside? What do you want to become involved in at your school? Looking past the programs, one must consider how they will interact with their peers and live outside of the classroom.
I wanted to go to a college with relatively modern facilities in an urban or suburban setting, preferably near a large city. The vibrancy of being near a major hub of people with plenty of places to explore has always been how I envisioned my college experience. On campus, a major consideration I made in my list was choosing places with an emphasis on entrepreneurship and independent projects so that I could be with like-minded individuals.
How to Make Your List of Colleges
I began researching and making a list of colleges at the end of the summer before my senior year. As a prospective engineer, I was looking for a university with strong programs and opportunities in STEM, yet also had solid offerings in other fields. Other important considerations to me were cost and location. I wanted to go out of state, but not too far away. The following process is very similar to the one I used when making my list of colleges, in addition to some other considerations that I've realized afterwards.
Step 1: Focus on your intended major or interests
Above all else, you want to pursue your education in a place with the resources that will help you succeed in your intended major. Looking at rankings is a good place to start, and can help you identify schools that you didn't know about previously. Keep in mind that the rankings themselves should not be fixated upon, as they are not an absolute metric on the teaching quality of the university or how much you will succeed if you go there.
But what if you're unsure of your major? A similar approach can be taken. For example, if your general interests lie in humanities or liberal arts, you can switch up your search to look at colleges have a strong liberal arts curriculum. Many schools – especially large state schools and elite private schools – have relatively strong support and resources in virtually all fields, so this is another option to consider.
For me, during my search for engineering schools, I learned of how strong the programs were at places like Georgia Tech, Rice University, the University of Michigan, and the University of Illinois–Urbana-Champaign. While these schools didn't immediately register the same level of name recognition as, say, MIT or Purdue, they had comparable programs. I also found that my state flagship – Ohio State – was also quite reputable in what I wanted to pursue. Taking the time to perform a quick search helped add additional options to the list of colleges I was already considering.
Actually taking the time to look at some of these schools was eye-opening and broke some pretty humorous stereotypes about them. As it turns out, Johns Hopkins is not only pre-meds, and the University of Pennsylvania offers more than just business! Also, applying to the University of Chicago probably wouldn't be a good idea for me, considering they don't have an engineering department.
Step 2: Pinpoint schools with generous financial aid policies and/or merit scholarships
I cannot emphasize enough how big of a role cost plays in the decision of choosing a college. For many, looking at state universities is an excellent option. In my case, the Ohio State University was an extremely attractive option for me due to the in-state tuition combined with automatic merit scholarships based on my grades and test scores. Moreover, I could apply for a program known as the Eminence Fellows, which covers the total cost of attendance for four years, an academic stipend, in addition to mentoring and networking opportunities.
The private schools I was considering – Northwestern, Case Western Reserve, Cornell, Harvard, Princeton, Vanderbilt, and Johns Hopkins – were also known for their generous financial aid, meeting 100% of demonstrated need. Vanderbilt in particular had several full-tuition merit-based scholarships that could be applied for, so despite having a slightly weaker engineering program, this contributed to my decision to apply.
Looking back, it's funny how I almost didn't apply to the University of Michigan – where I will be attending this fall – because they generally offer less financial aid for out-of-state students. They did have merit-based scholarships, but these were known to be extremely limited and competitive. I ended up applying, but I submitted my application with low expectations. I was excited and pleasantly surprised when I ended up receiving a merit scholarship. That brings up an important point: if cost and time to apply aren't an issue, don't count out colleges with more competitive merit scholarships!
Step 3: Research specifics like culture and programs offered, while considering personal factors
At this point, narrowing down a list of colleges becomes a lot more nuanced. The programs may be good, but how well would the college environment fit you? This is the stage where you take personal preferences – like the ones I mentioned at the beginning this section – into account. Taking the time to research all these factors was immensely helpful in making my final list of colleges.
To research my colleges, I used college match websites offered by the CollegeBoard and Naviance, talked to current students, and took tours when I visited all the campuses to get a sense of what they were like.
Campus Culture
My sister attended the Ohio State University, and attested to the liveliness and spirit of the campus. The size of the university did not bother me, while the sheer number of options was impressive. Northwestern and Michigan gave me a similar vibe.
I was also very familiar with Case Western Reserve University (since I lived half an hour away from it) where the campus culture was significantly more laid-back.
During this process, I eliminated Georgia Tech and MIT from my list of colleges because I didn't think the culture of the schools would fit me. The two were known for having some of the most stressed students, and I wanted to be in an environment with more diversity in terms of interests.
For the other schools, I talked to the students on campus when I visited in addition to reading reviews on websites like Niche.
Location
As I mentioned previously, I didn't want to go too far away from home for my undergraduate studies. This eliminated options across the country like Stanford and Berkeley, which I could consider in the future for graduate school. On the flip side, the location was a negative factor for me for Case Western due to how close it was to home.
The one dilemma I had during this process was Rice University. The happiness of the student body and collaborative environment seem ideal for me, yet the distance was an issue. I ended up not applying, though I do regret this decision a bit when looking back on the process. It's ultimately up to you how you weigh the many factors, and if you're willing to sacrifice one of them for another.
Step 4: Visit (if possible)
This may not always be logistically possible, but I recommend visiting the campus before senior year if you can. It adds another dimension to the process. Through a combination of researching the college and visiting, you can generally tell whether or not a school is a fit for you. For example, I was on the edge about applying to the University of Illinois – Urbana Champaign. While visiting, I found that I wasn't excited about the campus and instantly eliminated it from my list of colleges.
On the other hand, I found that I particularly enjoyed the campuses of several universities. I loved how modern the campuses of Ohio State and Michigan were, and the vibrancy of the student life on campus. Northwestern seemed like a small utopia by the shore with a similar amount of spirit. Vanderbilt had the most beautiful trees, and won my undying gratitude with mounds of free merchandise including two backpacks and three water bottles in addition to a free concert by their award-winning acapella group. In a different way, the old architecture of Princeton had a certain charm that captivated me.
I also always made it a habit to taste the food in the dining hall whenever I visited. If I was spending the next four years there, this would be essential information! Vanderbilt had the most delicious options in my opinion, including a line for fast-casual style rice bowls. Ohio State's was the most challenging for me, and their dining halls were insanely crowded.
Step 5: Create a realistic list with a variety of options
It's important to have a variety of schools in terms of acceptance rates. You ideally want to have at least one safety school on your list – preferably more – that you are very likely to get accepted to. With how competitive college admissions are nowadays, you can never completely predict what will happen. The rest can vary in the difficulty of acceptance, from matches to reaches.
For instance, my final list of colleges was: Ohio State University, Case Western Reserve University, the University of Michigan, Cornell University, Vanderbilt University, Harvard University, Princeton University, Johns Hopkins University, and Northwestern University.
Ohio State was my "safety", while Case Western Reserve and the University of Michigan were matches. The remaining six were all reach school with very low acceptance rates.
Step 6: Budget your time (and application fees) wisely
Since I started the process late, I made my list of colleges while considering the amount of effort to complete supplemental essays in the application. Depending on when you start, it may be better to focus your effort on a few essays for your favorite schools rather than spreading your time too thin over a bunch of other colleges that you aren't as eager to attend. If you do start your college applications earlier, you'll have more flexibility and time to do your research and put together applications for more schools.
Keep in mind that sending test scores and paying application fees can also add up quickly! Budget your application fees wisely.
Step 7: Be excited!
One final thing to consider: make sure you can see yourself going to the schools you apply to, regardless of whether they're a safety, match, or reach. You'll be spending the next four years there, and you want to be excited about where you end up!
Good luck on your journey!